contact us Via 08060889803
2.0L HIGH SPEED BLENDER

DESIGNED TO TACKLE TOUGH AND STURBORN INGREDIENTS.

Transform Even The Toughest Ingredients Into Smooth Textures And Delicious Flavours
NOTE: This Blender Can Be Used For Both Dry And Wet Grinding
Easily Grinds Meat, Tomatoes,Pepper, every Fruit And Even Beans
Click Below To Watch Dry Grinding Experimentation

Rule Your Kitchen
Healthy Living Begins With This Power Blender
A Treasure To Every Kitchen
Special Features:
100% tough copper coil motor

High industrial speed

Heavy duty 6 stainless-steel blade

Super unbreakable plastic jars

Water resistance engine

Low power consumption

Inbuilt current protector

Good over-heating control
2200 watts

230/votts/50Hz



Our Ultima 750A has the crushing power you expect from a NINJA. With our most powerful motor for household machines, quickly blend virtually any whole-food (wet or dry) with ease.
Our high-speed total crushing and extraction blade will help you blast through ice and the toughest ingredients with our 2200- peak-watt motor and tough stainless-steel blades.
PRICE FOR BLENDER
Buy 1pcs for N42,500
BUY 2pcs FOR N80,000
We Also Have This Amazing Kitchen Item

Introducing The New Halogen Oven

Watch Video Below

Countertop Turbo Oven cooks food in a fraction of the usual time

Cooks fresh and frozen foods, no need for defrosting or preheating

Removes fat and oils for healthier cooking

Lightweight and portable with safety handle and easy-use controls

Self-cleaning and dishwasher-safe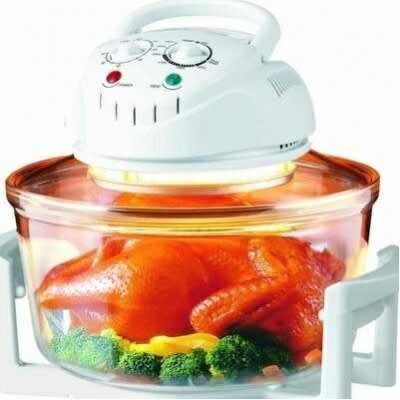 Countertop Turbo Oven cooks food in a fraction of the usual time
Cooks fresh and frozen foods, no need for defrosting or preheating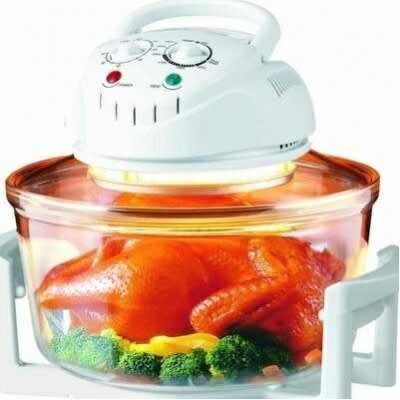 Cook and fry food without oil
The Flavorwave Oven is a miracle breakthrough that cooks all your favorite foods up to three times faster with no added fat . You can even cook frozen solid foods right out of the freezer! Cook mouth watering turkey in 20 minutes rather than 90 minutes. Lasagna in 15 minutes instead of an hour. Even bake delicious cinnamon buns in just minutes. Weather your food is fresh or frozen, you can bake, broil, roast, toast, sear, brown, barbecue, steam, reheat and more, faster than ever before. The secret is the Flavorwave Oven uses halogen heat, infrared waves, and convection cooking, so food is cooked faster and juicer. fats and oils are removed and food is always cooked to perfection. With the Flavorwave Oven, you could loose weight while enjoying all your favorite foods. Best of all the Flavorwave Oven actually cleans up itself. Set it to self-clean or simply place in the dish washer, and your job is done.
PAYMENT ON DELIVERY NATIONWIDE

PRICE FOR OVEN
1 Goes for 30,000 naira
2 Goes for 55,000 naira
YOU CAN GET Both BLENDER & HALOGEN OVEN FOR JUST
N70,000
DELIVERY TIME
Once we receive your order,
Our Rep will call you within 24 hours to Verify and process your Order.
Once your order has been confirmed,
We will ship your order through our partner courier company.
It will be delivered to your doorsteps Within 2-4 Days expect a phone call from the dispatch rider too.
NOTE: We Only Have 30pcs Of These Product In stock for this Promo and Price returns back to regular price after this 30pcs is sold out. If you are really Interested, Then You Have to order for it today while promo stocks last.
WARNING
Please ensure you are FULLY ready for this ORDER and the money to pay at the point of Delivery is available before placing your order.
Kindly Don't Place an order if you would be traveling soon, or you are not financially ready to receive the order in 2 - 4 days.
We spend a lot of Money & Time shipping these items To Different Locations In Nigeria and we don't want a situation where your order arrives at your location & you are not available for pickup. Such situations have caused Us Millions of Naira lately.
To Place Your ORDER Kindly Enter Your Correct Delivery Details In The Form Below